Filament Victrex AM™200 FIL
The most efficient polymer in the PAEK group designed for printing the most durable end parts. With its features, the potential for design freedom and manufacturing cost efficiency has been increased.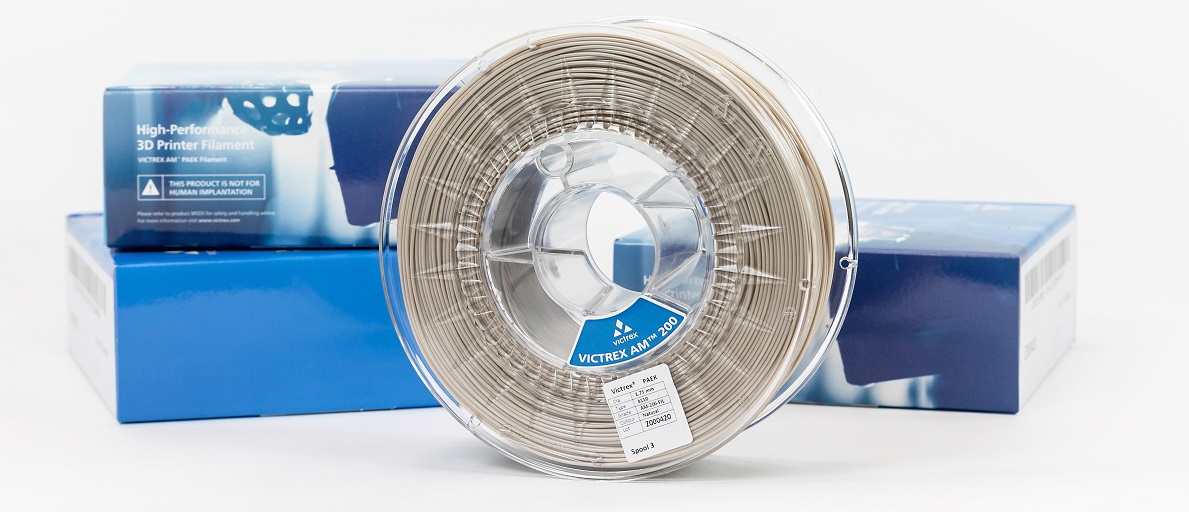 VICTREX PAEK filament has been developed to support a variety of demanding applications because of its very high wear resistance, high-temperature resistance, fatigue resistance and corrosion resistance to fluid/chemical.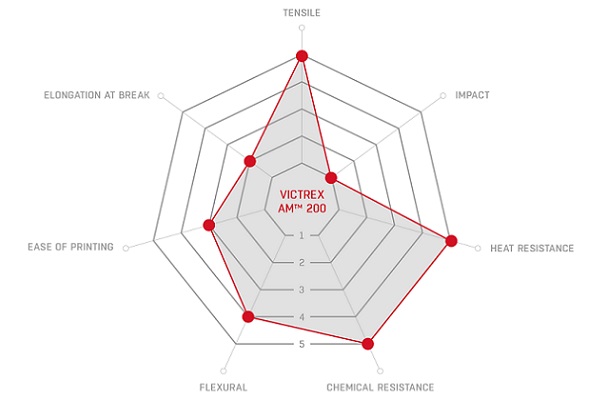 VICTREX AM™ 200 has been specifically developed for use in additive manufacturing, with the approach to redesigning the polymer at a molecular level, achieving better prints without using additives and plasticisers.
High crystallinity after annealing is achievable with VICTREX AM™ 200, contributing to chemical resistance and other properties.