Filament 3DGence ABS Black

Filament 3DGence ABS Black
ABS is one of the most popular engineering material used in the industry. The filament is durable and easy to post-process. It's prone to machining, polishing, glueing and painting.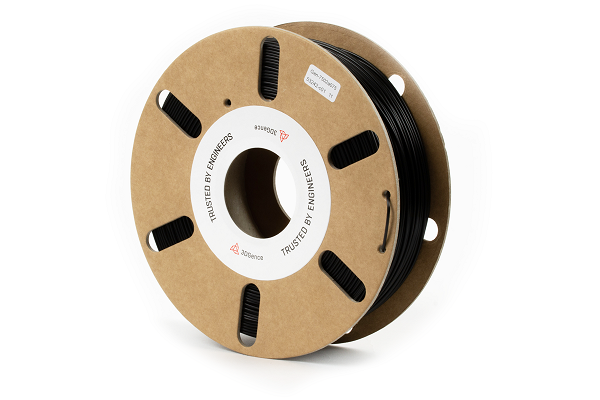 ABS is a machinable material – it is possible to make the technological holes and even threads on the printed model. Relatively high hardness of the material results in high scratch resistance.
ABS filament shows some basic chemical resistance for acids, alkalis, and alcohols. It can be used in the applications that work in the temperature range of -20 – 80C. ABS is a recyclable material.
The surface of the model made of ABS will be matte and the colours would be slightly less saturated than PLA made models.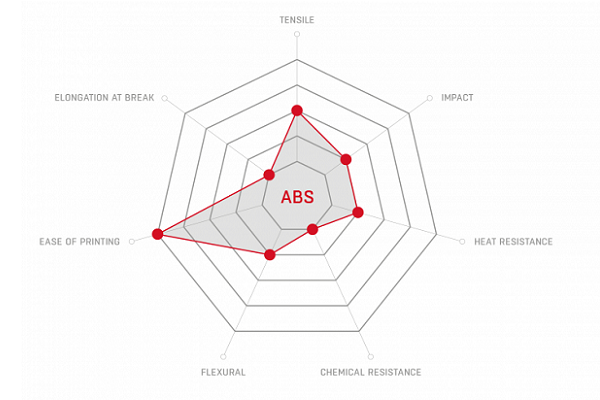 Applications:
Enclosures of electronic equipment, household appliances

Car components (trusses, buttons, internal fittings, wheel arches)

Sports equipment, elements of firearms, furniture components

Finished parts
3DGence ABS can be printed with ESM-10, soluble support material.
INDUSTRY F421 + module M280
INDUSTRY F340 + module HF
INDUSTRY F340 + module PRO
3D printing conditions on 3DGence devices
Glass Transition Temperature
Vicat Softening Temperature
3DGence Certified Material Base