Filament 3DGence PLA White 
PLA is a biodegradable thermoplastic polyester made from renewable raw materials. PLA filaments are the most popular thermoplastic materials used in 3D printing.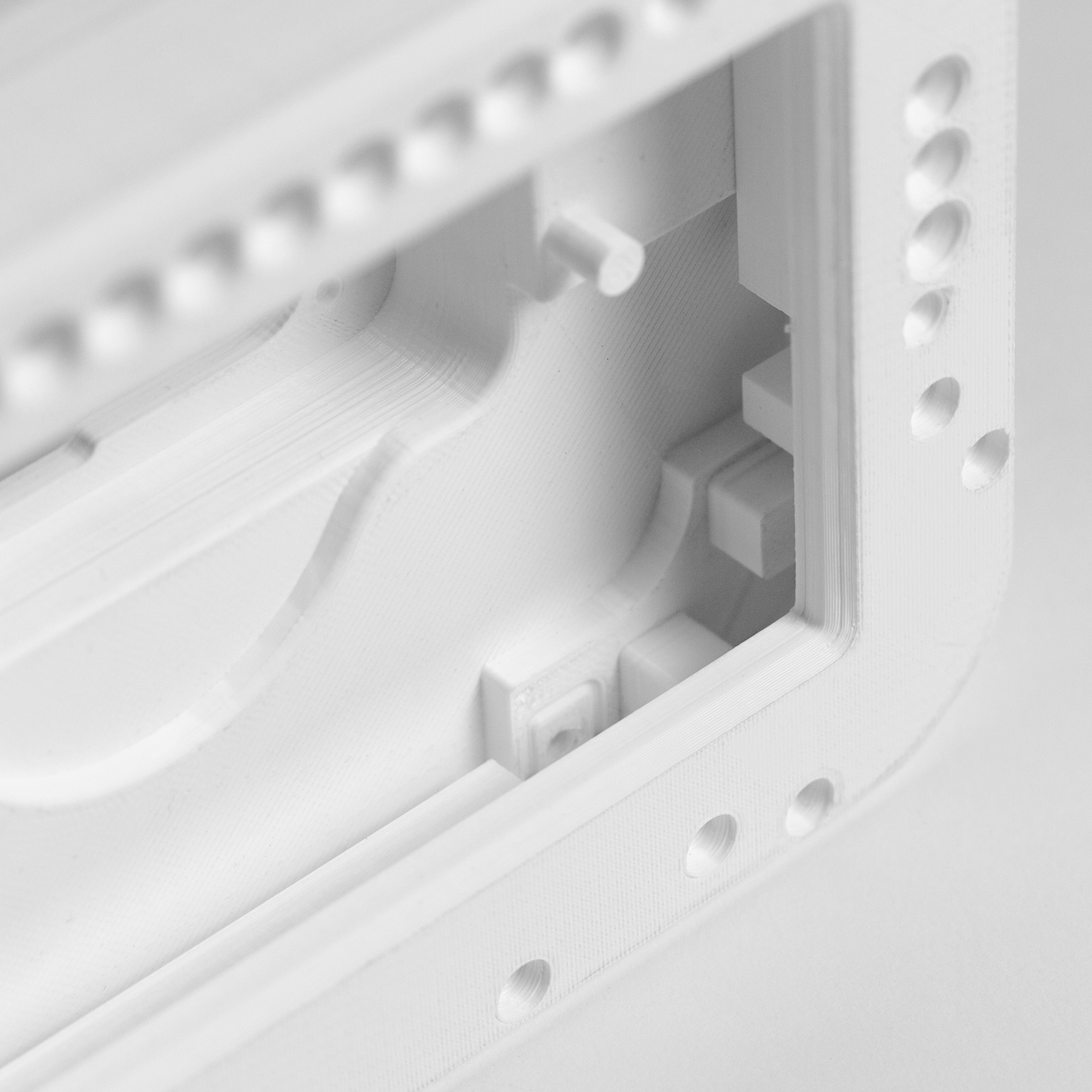 PLA can be used with a support material such as BVOH, which guarantees easy extrusion and good adhesion between layers.
The use of support materials makes it possible to print models with complex geometries.
The filament works with every 3D printer designed to print with PLA.
3DGence materials are equipped with an NFC chip that allows data transfer to all 3DGence Industry series printers:

The NFC chip provides information about the printing parameters dedicated to the selected material. Using the chip, we can also fully control the progress of material consumption during printing.
The NFC technology used in 3DGence filaments is not only reserved for the printing process.
If you own a 3DGence dryer, all you have to do is register your materials in the MMS (Material Management System) and the system will transfer the information to 3DGence CLOUD.
Want to know more?
Explore the possibilities offered by MMS.


PLA Applications: 
Automotive, telecommunication industry
Creating detailed prototypes
INDUSTRY F421 + module M280
INDUSTRY F350 + module M280
INDUSTRY F340 + module PRO
3D printing conditions on 3DGence devices
Glass Transition Temperature
3DGence Certified Material Base